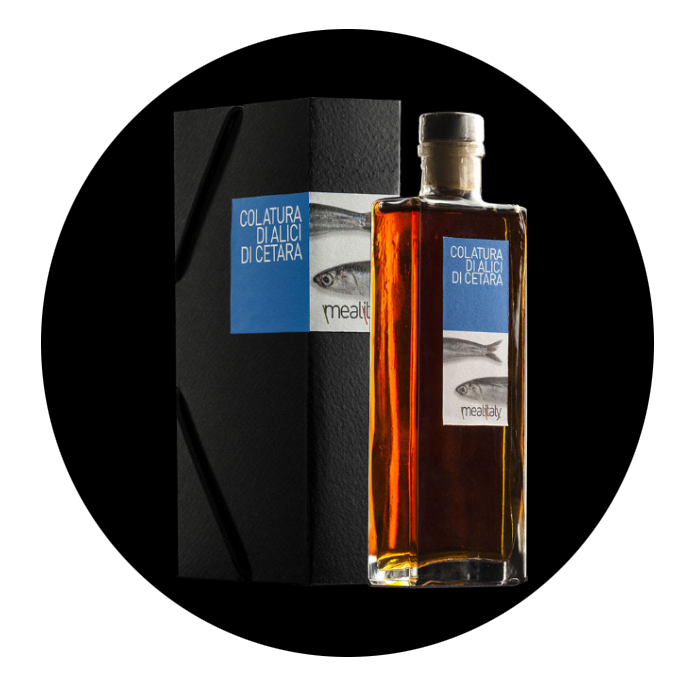 Straining of anchovies from Cetara (village of the Amalfi coast) is an amber liquid extract obtained following an ancient procedure that fishermen of Cetara are handed down from father to son.
The flavor and full-bodied of this extract makes it ideal for seasoning spaghetti, garlic bread and salad.
Mealitaly – the producer – offers a varied list of carefully selected and packaged food products from Campania whose extract from Cetara anchovies is the pride of this limited production.
Tips:
Due to the salty extract, better to cook spaghetti in a saltless water.
For 400 gr spaghetti is generally advisable to add 2 tablespoon of the extract.
Authenticity of the product
Help preventing heart diseases – Rich of unsaturated fat
Great seasoning delicacy
200 ml bottle in elegant packaging
Ideal for gourmet shops and restaurants
Find out more details about Mealitaly products visiting the company website.
For distribution in Amsterdam, please use the contact form or email us