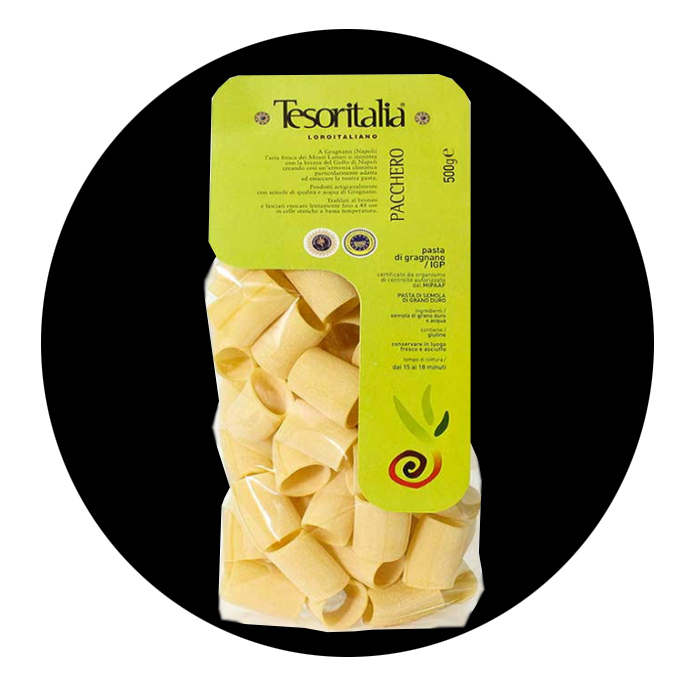 Tesoritalia aims to offer products that represent the excellence of the Campania region and, among the selected proposals, could not miss the famous Gragnano pasta.
Gragnano pasta produced by Tesoritalia is PGI certified since 2013 thanks to the undisputed quality of the production and manufacture obtained through the use of drawing in bronze.
Authenticity of the product
PGI certificate
Balanced protein value – 14.5
Ideal for restaurants that respects the genuineness of the ingredients
For more information, please visit the company website.
For distribution in Amsterdam, please use the contact form or email us